This post brought to you by Sam's Club. All opinions are 100% mine.
The Holiday Season is about spending time with loved ones and enjoying the flavors of the season. If you go looking for holiday recipes in books or online, you'll find a wide variety of dishes to choose from, but there's one staple that's been a must-have for years. It's a dish everyone expects and loves: the green bean casserole.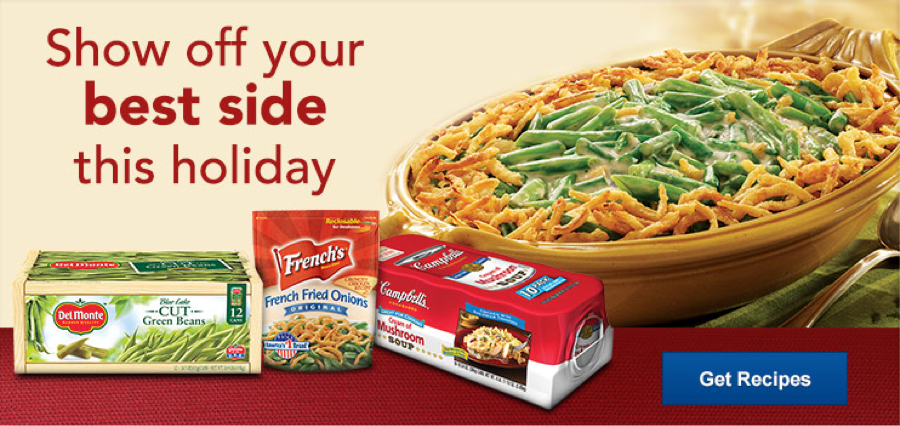 It's such a simple dish: cream of mushroom soup, green beans and fried onions combined with your favorite seasonings, but it's a flavor that no holiday menu should be without. In our family I always get left to making the green bean casserole at holiday meals. I always try to put my own fresh twist on recipes and the green bean casserole is no different. Every year you'll see me trying to fancy and freshen it up!
This holiday season Sam's Club has everything you need to make those holiday meals really shine. Buy all of your basic ingredients at Sam's Club and then use your ingredients for multiple dishes. I like using fresh mushrooms in many dishes, other things like soups and even french fried onions can be reused.
 I wanted to share one of my favorite green bean casserole recipes.
Mushroom and Green Bean Casserole Recipe
Ingredients: 
1 can Campbell's Mushroom Soup
3 cups fresh green beans
1 cup French's French Fried Onions
1/2 cup heavy cream
1 cup mushroom
1 shallot chopped
First I started by blanching my green beans. I also chopped the shallot and sauteed it with the mushrooms. I then added in the can of soup and heavy cream and black pepper and allowed the flavors to come together.
Then next you'll want to assemble your casserole.
I like to put my own twist to recipes and this recipe is no different. It's fresh and your holiday guests will enjoy it too!
Here are osme other great Casserole great recipes too!