We enjoy taking snacks with us when we go out as a family because it lessens the likelihood that my kiddos will eat sugary junk food. As a family who also eats a mostly organic diet I want the snacks my kiddos eat to be healthy and organic as well. We recently got to try out Sprouts Toddler Fruit & Veggie Crispy Chews and Fruity Yogurt Bites. The yogurt bites are delicious and our toddler loves them! The Crispy Chews were well liked by my older kiddos, they're differenta nd filling and much better than a sugary fruit snack!
Want to know about other great Sprout Products and where you can find them? Shop online here or find a local retailer.
Want to connect with Sprout on social media? 
– Like Sprout on Facebook
– Follow Sprout on Pinterest
– Follow and Tweet @SproutFoods
– Follow Sprout on Instagram
– Enter the Sprout Sweetie Monthly Photo Contest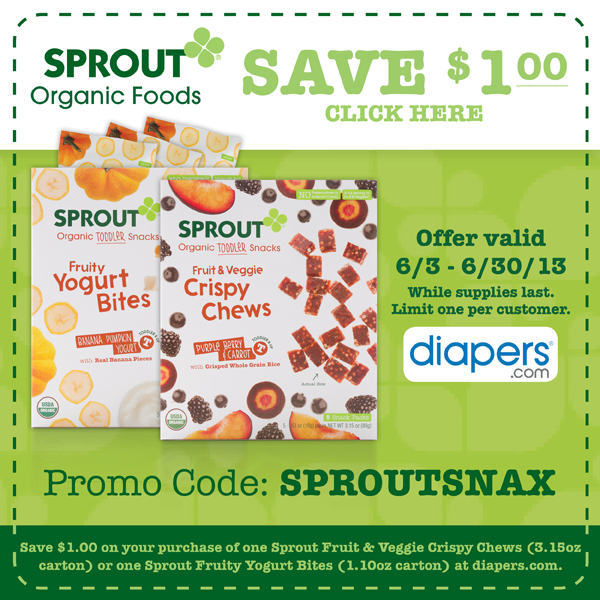 #spon: I'm required to disclose a relationship between our site and Sprout Foods. This could include the Sprout Foods providing us w/ content, product, access or other forms of payment. Check out the new Sprout Foods website at www.sproutorganicfoods.com.