This post brought to you by American Frozen Foods Institute and the Frozen Food Roundtable. All opinions are 100% mine.
One thing we like to do is make semi-homemade meals. It's so easy to create a fresh meal for your family in a flash and as we head into the school season it's even more important to have those meals. With brands like Heinz, Schwan's, Kellogg's, and Hillshire making meals is easy when you use frozen foods.
Frozen foods are often just as good as non and they're such an easy way to create something your family will love on those busy weeknights during back to school. Frozen. How Fresh Stays Fresh is a great resource for information!
Need a quick meal? I love the idea of making Old El Paso Frozen Entrees or maybe some Mrs. Paul's Crunchy Fish Sticks from Pinnacle. Another fun idea for a quick meal is FRESCHETTA® frozen pizzas, always a great meal made quickly. For breakfast and snack time one of our favorites is Greek Frozen Yogurt.
Cheesy Bacon Tater Tot Casserole
Ingredients:
1 bag Ore-Ida Tater Tots
3 eggs
2 cups of cheddar cheese
1 cup broccoli
3 chopped pieces of celery
1/2 lb bacon
Tater tots are so much fun and I think they're such a fun twist on dinner. Simply add your ingredients to your frozen tater tots. Then mix well. I also made cure to cook the bacon ahead of time.
Preheat the oven to 375 degrees and bake your casserole for 30 minutes.
In the end you have a simple and fun dish that your whole family is going to enjoy!
I'd like to encourage you to learn more about the benefits of frozen foods and fresh vs frozen.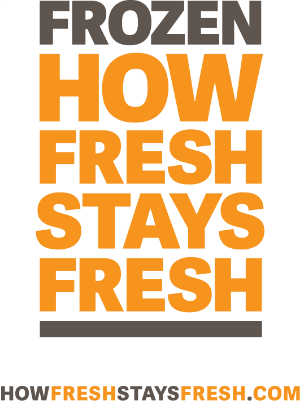 What are some of your favorite frozen meal ideas for busy weeknights?